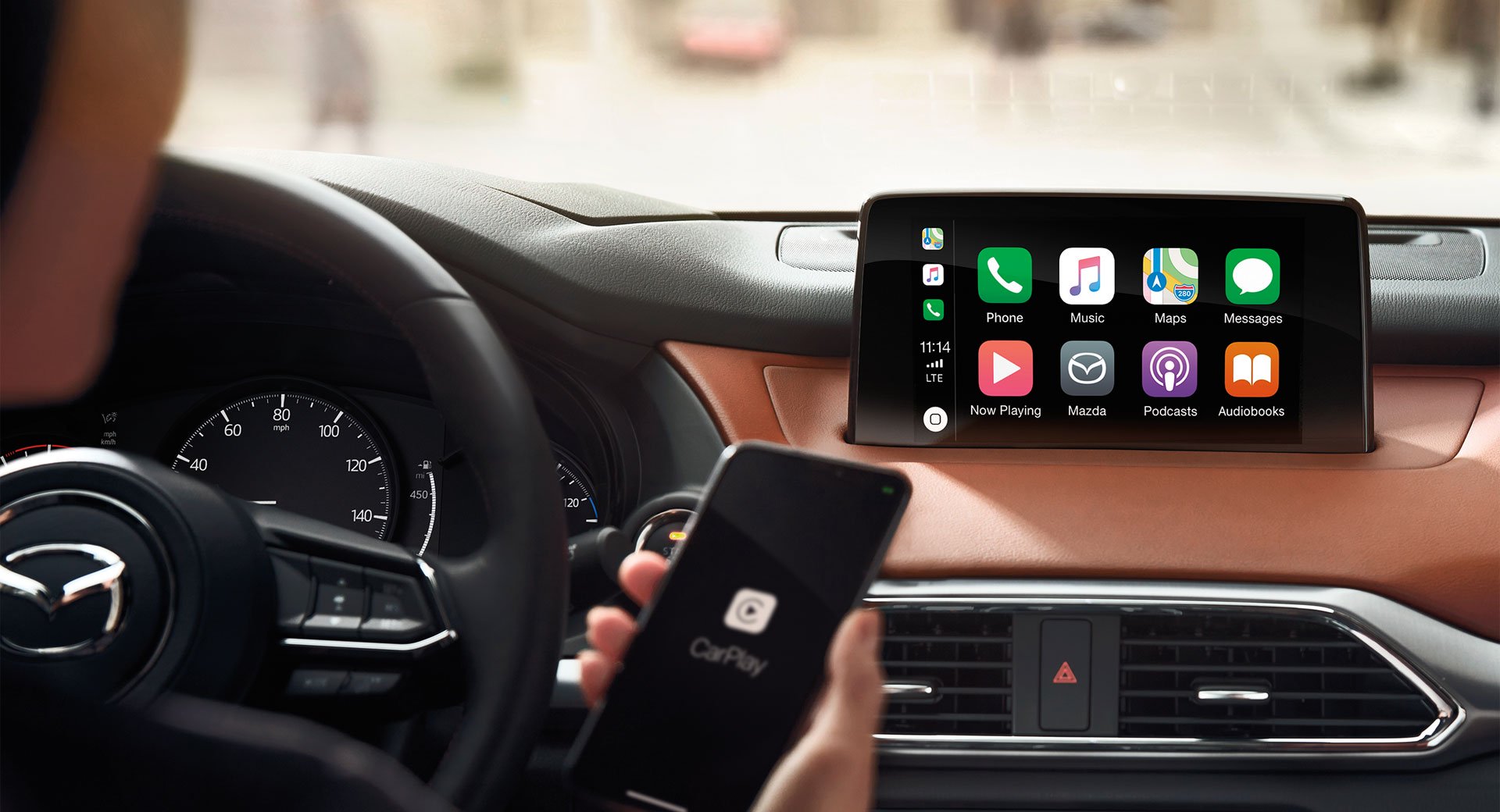 Available on select cars and stereos, Apple CarPlay is a smarter and safer way to use your iPhone in the car.
What CarPlay does
CarPlay takes the things that you want to do with your iPhone while driving and puts them on your car's built-in display. When you connect your iPhone to CarPlay, you can get turn-by-turn directions, make calls, send and receive messages, listen to music, and more. CarPlay uses the contacts on your iPhone to help you make calls, send texts, and find destinations.
CarPlay uses Siri Voice Control, so you can ask for what you want while you're driving - allowing you to stay focused on the road. CarPlay even works with the built-in controls in your car - like a touchscreen, knob, or button.
Connect your iPhone to your car:
If your car supports CarPlay via USB cable, plug your iPhone into the USB port in your car. The USB port might be labeled with a CarPlay icon or a smartphone icon.
If your car supports wireless CarPlay, press and hold the voice-command button on your steering wheel. Make sure that your stereo is in wireless or Bluetooth mode. Then on your iPhone, go to Settings > General > CarPlay, tap Available cars, then select your car. Check your car manual for more information.
Use Siri with CarPlay
If your vehicle supports CarPlay or Siri Eyes Free, hold down the voice-command button on your steering wheel while you say what you need. If you aren't sure where the voice-command button is, check the manual for your car or stereo.