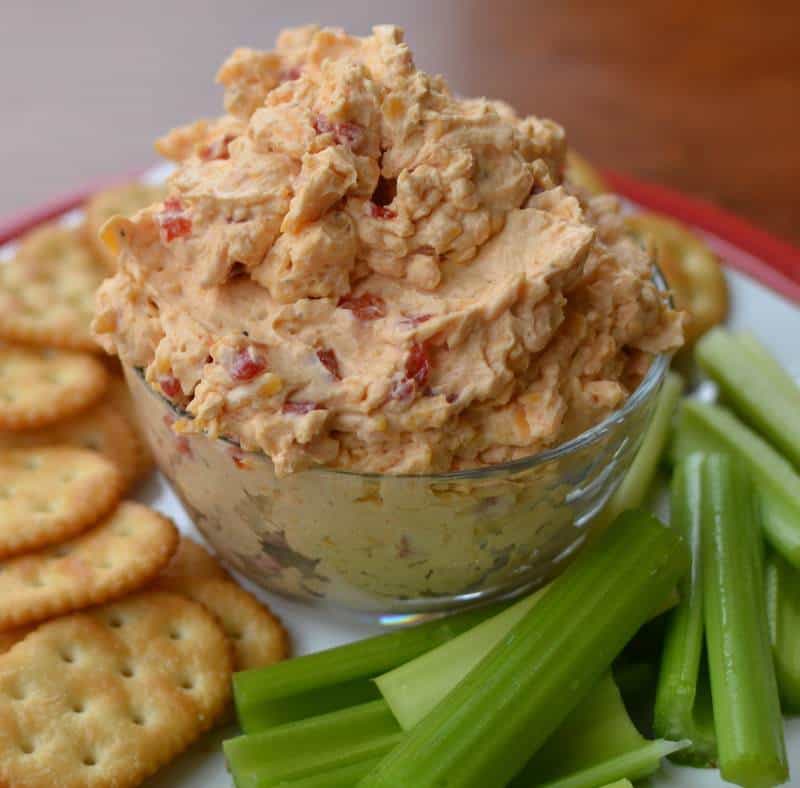 Make this tasty dip for your big game party or anytime you want a delicious snack!
Ingredients
1 cup sharp cheddar cheese shredded
1 cup white cheddar cheese shredded
1 box (8 ounces) cream cheese
1/2 cup mayo
1/4 teaspoon garlic powder
1/4 teaspoon onion powder
1/4 teaspoon dry mustard
1/2 teaspoon ground cayenne pepper
2 teaspoons Worcestershire sauce
1/2 teaspoon mirin (optional)
1 (4 ounce) jar diced pimentos drained
Salt & pepper to taste
Instructions:
In stand mixer using paddle attachment beat cheddar cheeses, cream cheese, mayo, garlic powder, onion powder, dry mustard, cayenne pepper, Worcestershire sauce, mirin (optional) and pimentos. Season with salt & pepper to taste.
Serve with celery, carrots, crackers or crostini.